This is not a paid advertisement. This is part of a series of reports covering local businesses that I personally find incredibly valuable. The Black Dog Coffee Company is one such amazing company. If you are unaware of their existence, you are missing out. There are several great coffee shops in the area, but of them all I think Black Dog brings the most value to the community. I was planning on taking a few days to write this out, but then I learned today is apparently Cappuccino Day so it would be fitting if I could get this out before the day is out. Don't worry though because November 23 is Espresso Day so you can take a trip out then too.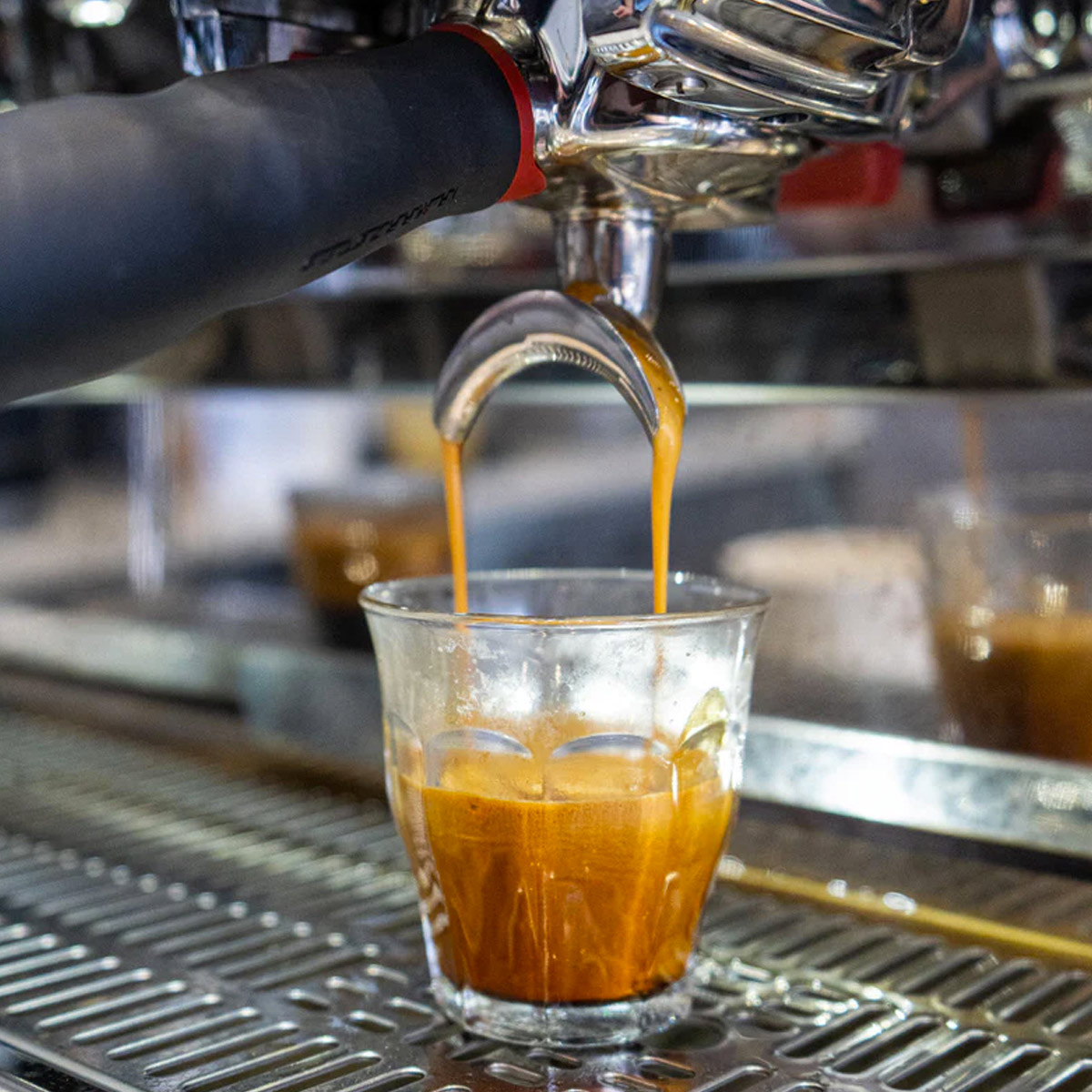 This article isn't here to say other local coffee shops aren't awesome (here's looking at Lost Dog), but BDC roasts their own coffee on site and have an incredible assortment of grocery and snack items from all over the area. The main location is right off of route 9 on the way to Martinsburg while also being accessible via older less traveled roads. They work with other area businesses to, and I've seen bags of their delicious brew as far as Orr's myself. I don't go too far from home so it's likely they can be found even further. They also have an online store in case you're reading this and don't live nearby. They host and participate in community events like the Farmer's Market downtown, and last year they brought in Santa to make sure local kids got a chance to tell him what they wanted before Christmas. This year they are hosting a "Be Thankful, Shop Local" event during the weekend after Thanksgiving.
Our mission has been to provide an alternative to "Black Friday" by providing an opportunity for local folks to shop with local businesses offering a multitude of fine products. If you know that people will LOVE your products this holiday season, then this is the event for you! While the weather is always a wildcard, this year we are again planning for our vendors to be outside in their own tents for a true outdoor holiday shopping experience! Our event will take place, rain, shine or snow! Placement will be based on items being offered, the time in which applications are received and by the discretion of The Black Dog Coffee Company
They also regularly allow food vendors to setup in the parking lot which helps make them a one stop shop while also making it easier for local businesses to find customers. Right next to the main building is the CG Jerk Station, an independent company with a great relationship with Black Dog.
Another part of the company that I think sometimes gets overlooked is the Junction Mercantile. The old barn next to the jerk station houses a small shop where you can purchase bulk goods. Canned and dry foods, canning supplies, bulk goods, and survival packs. At the beginning of the pandemic, I saw the supply chain problems that would ensue from extended lock-downs and started building a pantry in my basement. Thanks to the Junction Mercantile I was able to quickly stock up on shelf stable foods like dry beans and rice which we've been able to eat for months. Who knew a coffee shop would be able to bring that much value to my life?
Speaking of pandemic response, Black Dog has stayed open throughout almost the entire pandemic. When things were at their highest, they setup a window where you could order your coffee while the inside remained employee only, but this option was a welcome addition during the spring and summer, even after the inside area was reopened, when people wanted to sit outside while they waited for their coffee. I will say that they have been cautious with mask policy for employees. They recommended them for customers too, but it was never made to be a requirement. Unfortunately they did suffer a casualty to Covid. Summer Whittaker was always so kind and happy so it was very sad to hear she passed. Black Dog Coffee was quick to adapt their policy when they realized their staff had fallen ill, and they even closed for a few days. It really tore them up as I am sure it would anyone who is close with their employees. There is a gofund.me setup for Summer's family in case anyone who reads this wants to help the family financially.
The Black Dog Coffee Company is liberty friendly, and they love their community. Show them some love and take a ride out this week. Every Tuesday is Taco Tuesday, and every Thursday morning they have doughnuts. Spending money with them you know it's going to spend some time in the community because they are huge advocates for other local businesses. Everyone loves coffee, but not everyone has a company roasting beans almost in their back yard.