Week in Review: 2021 Nov 27
I know this is a few day behind, but we had another busy week last week in the news cycle and I wanted to make sure everyone is able to keep up. As we reported last Monday, the week started with a tragic mass murder on Sunday, November 21 in Waukesha, WI. There were updates in the Ghislaine Maxwell case which we'll cover here, and the Ahmaud Arbery case was wrapped up in court this week. Thanksgiving brought many families together, and we were told on Friday about a new SARS-CoV-2 variant which will be called Omicron. Now let's begin.
Waukesha, WI
A man by the name of Darrell Brooks drove his Ford Explorer through a Christmas parade. By the time we reported on the event, evidence was mounting that Darrell Brooks was a black nationalist and BLM supporter, and it was almost immediately clear that it was not an accident and in fact he attempted to maximize damage by weaving across the road. In spite of that, as is typical of the legacy media, many outlets reported on the event in a way that downplayed the likely political motive. Just yesterday CNN reported that Waukesha would have a moment of silence marking one week since "a car drove through a city Christmas parade". They weren't alone. ABC and Al Jazeera used similar language to describe the attack.
According to the definition used by the FBI, Domestic terrorism is "violent, criminal acts committed by individuals and/or groups to further ideological goals stemming from domestic influences, such as those of a political, religious, social, racial, or environmental nature." I think based on this definition there may at least be good justification for an investigation to determine if that's what happened last week. Our initial report said 5 people were pronounced dead at the scene. Since then, it has been reported that one of the children succumbed to their injuries to bring the total to 6.
An 8-year-old boy was the sixth person to die as a result from injuries sustained when a driver plowed an SUV through a crowd gathered to watch a holiday parade. The boy's death was confirmed by both local and national media.
Ghislaine Maxwell
On Monday, it was reported that Ghislaine Maxwell 's family appealed to the UN for her immediate release from jail. Her case started today, and we'll be following along. Her sisters petitioned United Nations for her release claiming her lockup conditions were "abnormally rigorous" and that her detention was entirely arbitrary.  Unlike the very public case of Kyle Rittenhouse, Ghislaine Maxwell has successfully argued to the court that the details of her case are too sensational, and so the information provided to the public will be filtered. The prosecutors for the case have disclosed 2.7 million pages of evidence to her lawyers, a court filing has revealed.
On Tuesday, the 8 day trial for the murder of Ahmaud Arbery went to jury deliberations, and by Wednesday they came back with a guilty plea for all 3 defendents.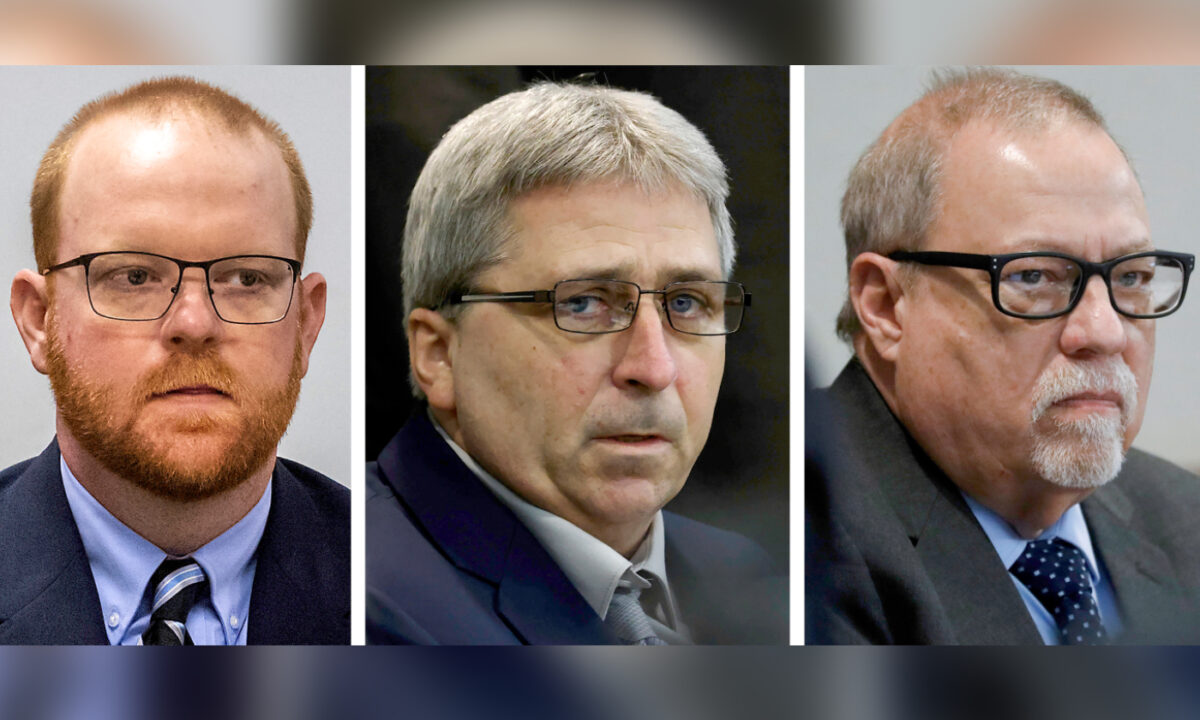 Omicron Variant
At the end of last week reports of a new variant of SARS-CoV-2 originating in southern Africa started to emerge. Initial reports called the new variant Nu but ultimately this and Xi were skipped over in favor of Omicron. First discovered in Botswana, doctors in South Africa have confirmed several cases there as well.  The Biden administration put a travel restriction in place, but oddly chose to allow travel over the weekend. As of right now there is not much information about Omicron. Much of the world has followed suit and implemented similar restrictions. We will do our best to keep you up to date as more information becomes available.